Tenemos gran experiencia en la reparación de los equipos de navegación de esta conocida y potente marca, así que podemos decir que hemos reparado a lo largo de los años infinidad de equipos de las diferentes características y funciones que ofrece la marca, con una amplia gama, entre ellos:
We are very experienced in repairing all equipment manufactured by this known and powerful brand, so we can say we have repaired many devices and boards with all kind of functions from its extensive range of products, as:

- Display multifunción (multifunction display):
Navnet series: MFD8, MFD12, MFDBB, MFD TZT9,
MFD TZT14, MFD TZTBB, MFD TZTL12F, TZTL15F
- Piloto automático (autopilot system). Drive units, wheel pilot, tiller pilot, course computers, pilot accessories (gyros, inferface…):
NavPilot series: 700, 711C,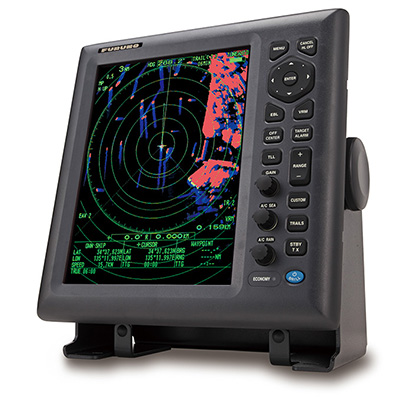 - Radar
M-1623, M-1715, M-1835, M-1935, M-1945
FR-8065, FR-8125, FR-8255
FAR-1513BB, FAR1523BB, FAR-1518BB, FAR-1528BB,
FAR-2117BB, FAR-2127BB, FAR-2137SBB, FAR-3210BB,
FAR-3220BB, FAR-3230S
- Instrumentos (instruments). Viento, velocidad, piloto, compás, profundidad, datos de navegación, etc. (Wind, tridata, speed, steering compass, navdata, multi, depth).
FI-70
- Sonda (fishfinder, pathfinder)
DFF1, BBDS1, DFF3
FCV-628, FCV-588, FCV-295, FCV-1150, FCV-1900,
FCV-585
CH-250, CH-270, CH-300
- Comunicaciones VHF (black box, handheld, loudhailer, fixed…)
RO6700, RO6800, FM-8900
- AIS
FA-170, FA-30, FA-50
- Navegación - Chartplotter - GPS - Navtex
GP-1670, GP-1870, GP-39, GP-33, GP-170
NX-700
Monitor: RD-20, RD-33, RD-50, MU-150HD, MU-190HD, MU-231, JH19T14FUD, JH23T14FUD
ECDIS FMD-3200, ECDIS FMD-3100